Online & In Studio Drum Lessons
with Michael Behlmar
Planet Drums is a state-of-the-art studio ready to maximize your learning experience.  Its online setup has 3 cameras, digital audio, and screen sharing to enhance customized instruction.  A video recording of every lesson is provided for future reference.  My approach emphasizes practice tips, coaching feedback, and fun with your favorite songs to get – and keep – your musical journey on track.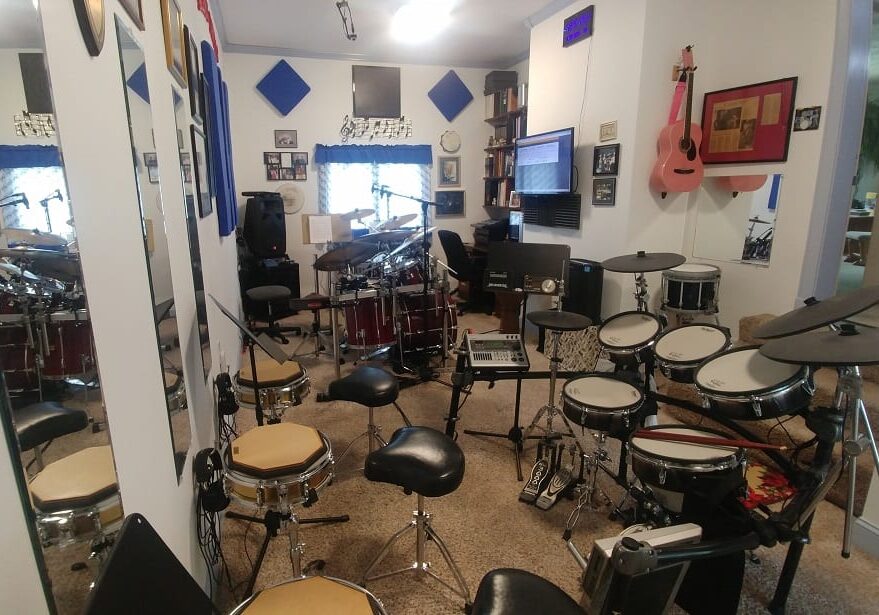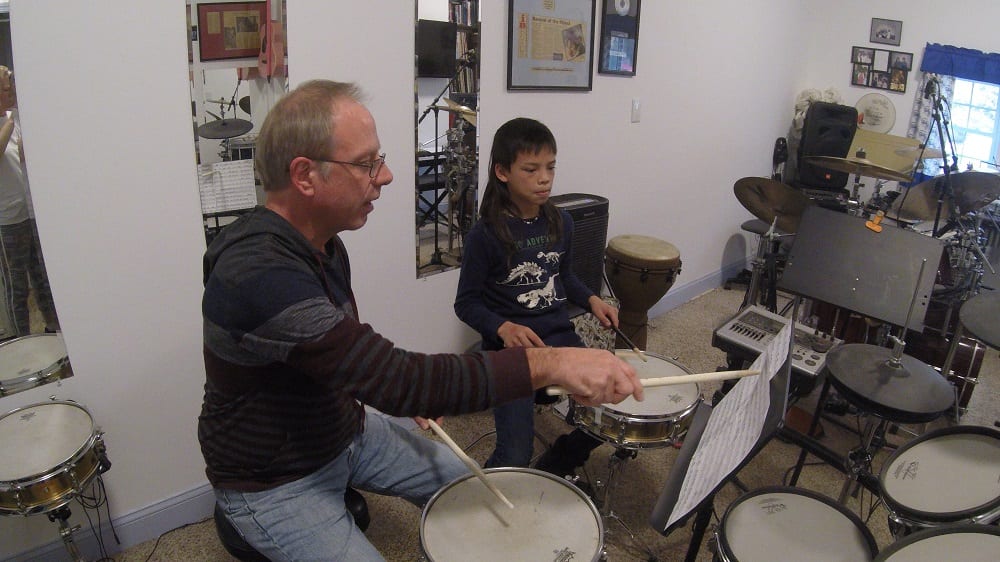 Always know exactly what to work on!  Set goals that make the most of your practice time.  My structured methods and approaches represent 35-plus years of studying with the very best -- and are proven to get results faster.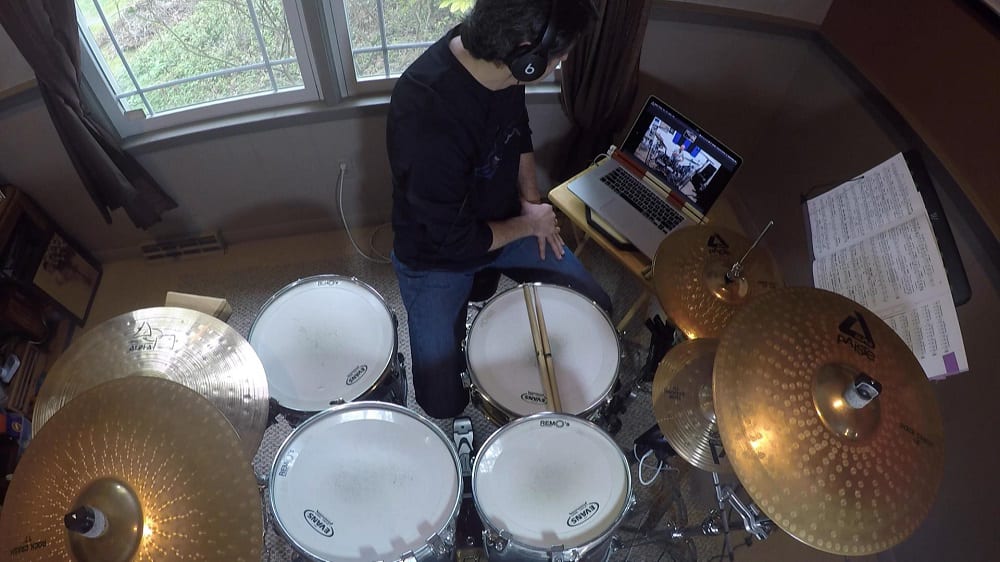 Between lessons, reach out to ask me anything -- and that includes personal feedback on your videos!  I am here for your musical journey.  My support of your progress is dependent on our communication.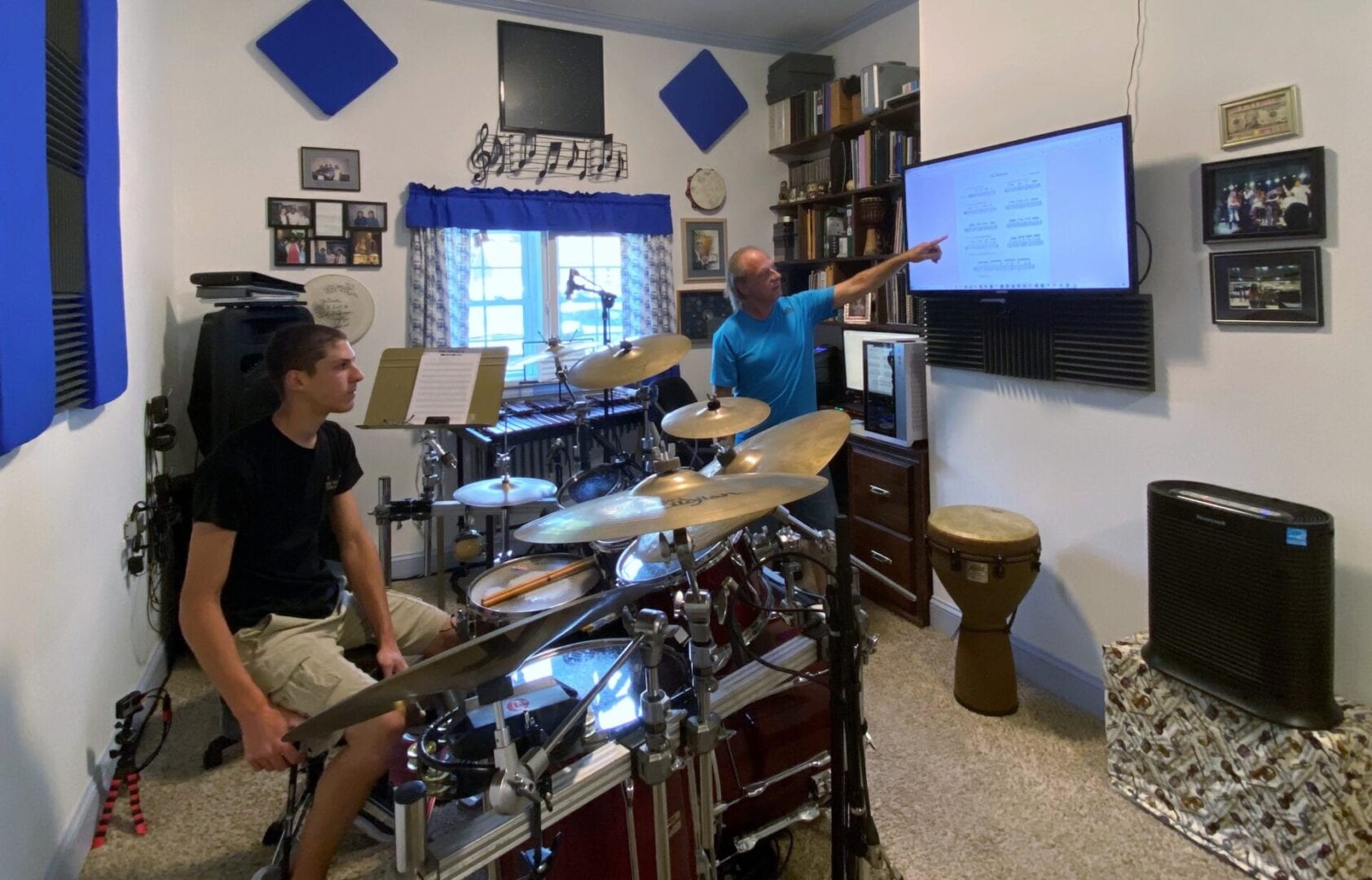 Experience the fun!  Tell me your favorite song, and we can create a detailed breakdown that has you playing it faster than you thought possible.  Apply ear training and sight reading skills for various eras and styles.
 To schedule online or in studio lessons, please go to the Store.
The Store also offers exclusive membership, my longstanding publication "Applied Syncopation," and practice pads made personally by me.
Planet Drums features the dedicated talents of Michael Behlmar. He is a graduate of the Percussion Institute of Technology in Hollywood, California, and is currently based in Hampton Roads, Virginia. For over 35 years, he has been performing all styles of music in various bands as well as teaching private lessons to students of all ages, skill levels, and interests. His approach to drumming and percussion lessons – both in studio and online – addresses individual goals and exceeds expectations!